It's Christmas,
also here on the
Realm667
so it's also time to celebrate something
First of all, the board celebrated it's first birthday on the 16th of December, one year of massive activity and I am quite glad that Ghastly made me opening this for all of you. It made it much easier to maintain the whole page and keep track of all the submissions we had last year. Just for the record, we have already a total amount of 9986 posts, 931 topics and 298 registered members - quite a lot in this short amount of time.
But this is not where it's gonna end, as we already have the next contest for all you creative people out there running, the
EyeCandy 2011
!!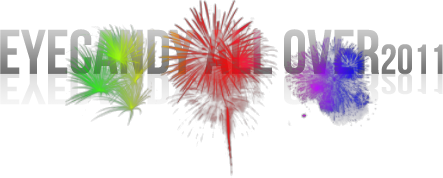 You can already imagine what's this all about, and if not, simply read the contest thread in the board for submissions, rules and the actual information from Ghastly. Other than that, good luck
Beyond, if people start asking now what has happened to the reast of the
Beast 2010
submissions, we are already in the midst of adding all these, just be patient a little more.
So, have yourself a merry little christmas,
and happy new doom year!
Torm