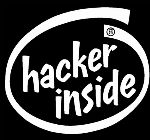 Script kiddies to hell!
Some people just think they are damn funny if they hack a page dedicated to a almost 20 year old game. I noticed the problem just now while I was working on fixing my own computer, fortunately not much has been damaged but time for me to do a backup now. You idiots won't stop the
ZDCMP2
! The forum is back online, the site is running again and I most propably fixed the cause of this. If something happens in the next few hours or days, just let me know.