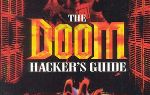 Yes, they got our balls again. The
Realm667
has been hacked, no idea if there was some bored kid behind it or random bots looking for security holes in our system. At the moment we are looking for the problem and removing the injected code from the site, replacing the issues from older backups etc. It's a damn annoying job - yes - and sometimes I'd like to have a BFG around for those suckers... but anyway, doesn't help, time to continue - stay tuned.


Update 1, 3rd of December

Back in business again, issues have been resolved and security holes have been sealed.


Update 2, 3rd of December
Code has been injected again, security hole is still there and I have the bad feeling that I need someone who is more skilled than me to take care of that. Volunteers feel free to contact me via E-Mail (
This email address is being protected from spambots. You need JavaScript enabled to view it.
)
Update 3, 5th of December

This time it's really a mess, a terrible mess. For a short moment I even thought about completely redoing the Realm667 and update it to Joomla 3.0 with all it's glorious and new features, but then I found a workaround to clean the system and make it a bit more secure. Most of the areas should work fine again, if you find something missing though, please let me know and post some feedback in the forums.


Update 4, 11th of December

Good news, the issues are being worked on by a professional coder and programmer, stay tuned and look forward to the day everything's working fine again.