Don't close your browser window just in case you wanted to visit the
Realm667
once more and now seem to be lost because it doesn't feel familiar anymore, because this is really Tormentor's Realm667 :)
After almost 2 years, I felt like changing something on the main design again, and even changing a few things conc. my little PHP system I had (still, thx goes to
Lukas
"Evaluator"
) so after testing and spending minutes, days and hours looking for a good and easy to use CMS ("
Content Management System
"), I found
Joomla CMS
and started to create my very own unique template and design for this PHP/MySQL based system. And after 2 months of developement and content transfer, the new
Realm667 Revision 6
is finally finished and online and I really hope you like what I did here :) Not everything is finished and not every single Content Item has been converted from the old page to the new one but I will do this in the next few days. For now, all the important things are already in.
Beyond, during my long absence some things have occured that we really have to celebrate. First at all,
Realm667
has reached the magical frontier of
100.000 Visitors
(in words one hundred thousand visitors), even some more, but I am very proud of this little statistic achievement :) The second thing is just a bit older and dated May 20th... so guess, what could have happened on this day? Just to give you a little help, read this old news item:
May 20th, 2000:
I finally have opened my Doom WebSite! Now I'm able to release all the cool things I have constructed at home! Like my X-Mas Deathmatch or my very good (I think so :-) Z Doom Levels which you can download on my WAD-FILES Section when it is ready! The Site has a Link Section too (which Doom Site doesn't have this?!) where are great Links to the world's best Doom news and resource Sites! So, I hope everyone who visits my site will enjoy it!
Yes, you are right, it is indeed the...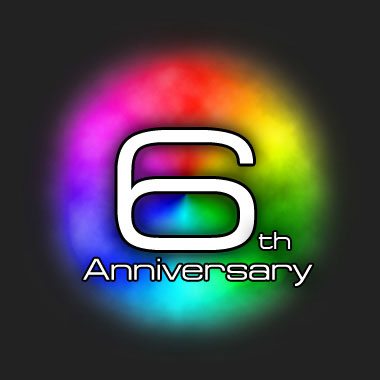 ...of my little Realm. About 6 years ago, I started with a small HTML Site on
Geocities.com
with a few doom related things, wads, links and some information on my person and now look what has happened so far :) If you are even more interested in the history of my page, just check the
History
section, as soon as it is added again ;)
So, nothing to add here anymore, enough news for today and just visit me again, for a little news item or two, no need to think that this place is getting boring :)
Yours Sincerely,
Daniel