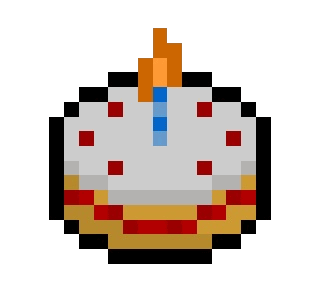 Finally my little boy can apply for his driving licence - damn, time is running so fast. Well, I was indeed shocked when I saw the Happy Realmday banner this morning, reminding me and all the visitors, that another year has passed and the Realm667 turned 16 today. 16 years is a lot of time, and during these 16 years, a lot of things have happened (despite the 2385zillion redesigns of the site) like the community effort, to bring it back from the dead a few years ago... was almost like a Jon Snow moment for me - I knew it would happen as I knew about the dedication of certain people (let's not call them red priests).
Anyway, times have changed since the year 2000 when I had about 6 hours of school per day and 6 hours for Doom. I will turn 32 in september and it's more like having 18 hours for my job and 6 hours for sleep now - but hey, I still find some time to work on the page, work on my projects and also play the fantastic efforts, other people here are pulling out. I would have never though that Doom is still being played in 2016 and I can't imagine if it will be the same in 2032 - but you never know...
I want to thank everyone visiting the page on a daily or weekly basis and I want to call a special thanks to all the people from the Realm667 team who keep the page running, adding and quality-controlling submissions in the forums. It's definitely a pain, but I really want to tell that I am thankful for your support with this page - thanks a million times.
To say it with the words of the brilliant Freddie Mercury: We're gonna stay together until we fucking well die, I'm sure of it