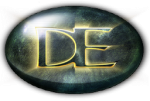 Remember back in the day when 3D models in Doom and high quality textures were shiny new things that only a few ports could support? Doomsday was one of those ports, and now after 7 years of development a new version has been released!
Of the new features, what's included is support for newer operating systems and multiplayer support. Multiplayer support specifically should bring some interesting new experiences to the classic port that is Doomsday. Anyway, go
grab
 it now and give it a shot, check out the addons section, and don't forget to check out the
release notes
too!