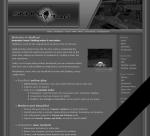 For those of you who haven't noticed yet, the
Skulltag
forums are offline now for a while and some of you might have asked yourself, what has happened here. To make things short: There had been differences between the staff members and the webmaster. As a result, the project has been forked and reorganized into
Zandronum
.
Zanwhat?
Well, keep the name in mind as I have the feeling that will most propably forget about Skulltag very soon as this might be the end of its development considering that
Torr Samaho
is the one working on the fork. Most of the questions that have already been asked have answers in the
FAQ
, everything else can be discussed on the
new project site
(currently in development btw). Even though it's always a sad thing to see a legend die, under the lead of Torr and the former Skulltag team, I am sure Zandronum will rise like a phoenix from the ashes - even better than before.